Welcome to the Forevergreen website!  Be sure to browse through our newly updated site, and check out our new photo galleries!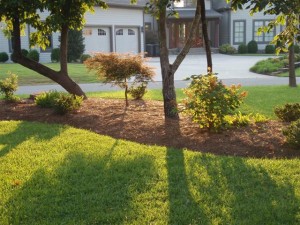 Fall is the best time of the year for planting. We are offering $100 off any landscaping job over $500!!!
MULCH!!!
Winter cold can damage the plants in your landscape!  Be sure to protect them with a good layer of fresh mulch this year.  A three to four inch layer of natural mulch will protect delicate plant roots from freezing temperatures.  It will also keep the soil around your plants moist during the hot summer sun.  Eventually, this decorative mulch will naturally breakdown into additional organic matter, which enriches the quality of your soil.
Call or email us today to request this service or any other you may need!!
forevergreen-landscaping@hotmail.com or 256.604.6333